This is the building that allows Marinette to go on dates with certain other characters.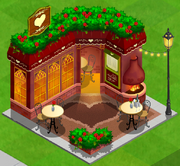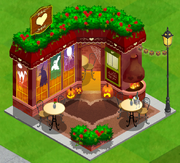 Description
Edit
Eat, date, love. Any great date starts at Amour, the hottest dining destination in town! Because Hollywood romance happens on AND off the silver screen...
The following are the people who you are able to date so far.
More Information
Edit
Cost: $500
Time to Build: 1 hour
Unlocked At: Level 5

See Dating for more information and summaries of dates.